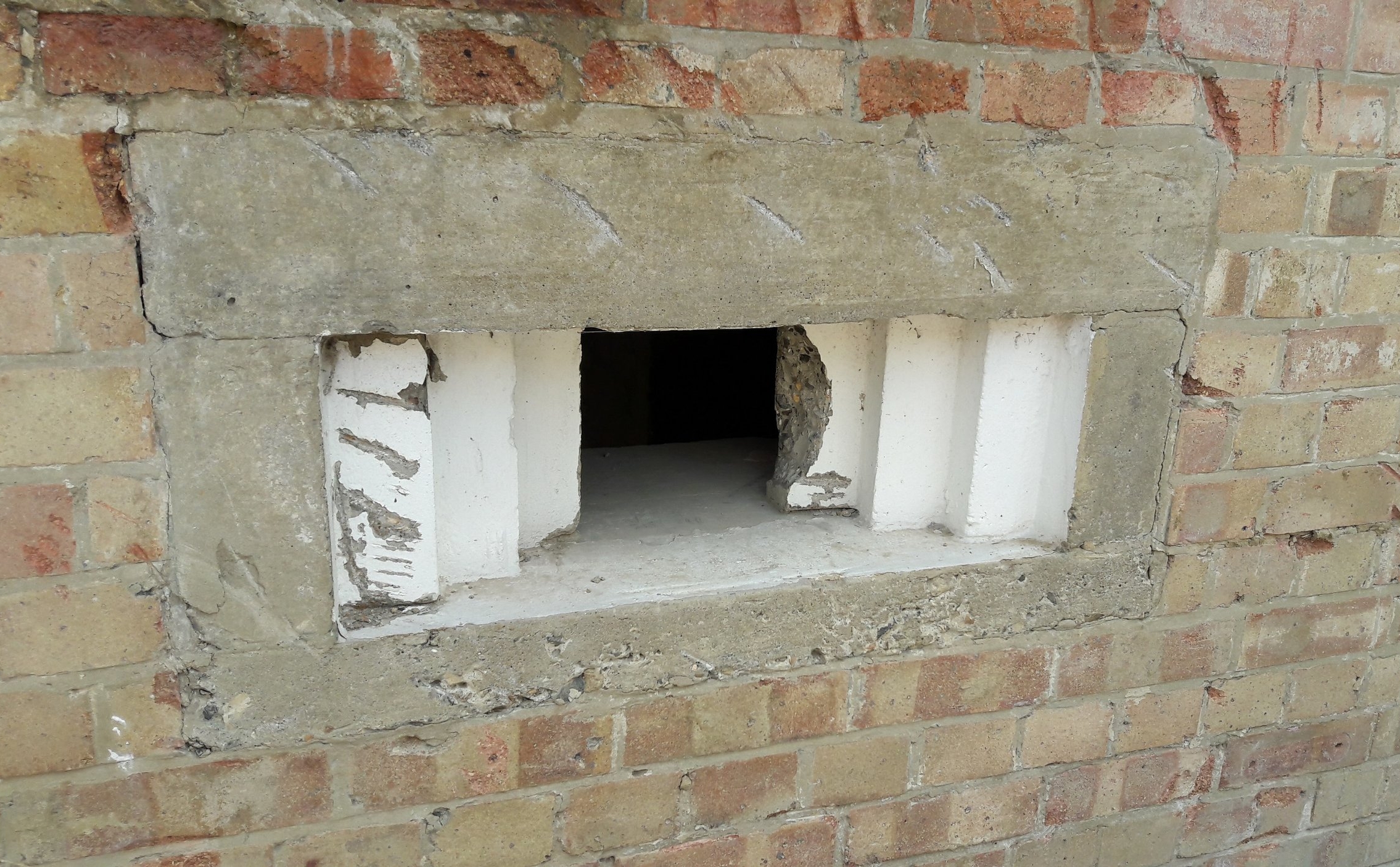 Over the past year I've been working on the interior design of a very exciting and unique project; the conversion of a former WW2 military gunnery into a luxury, ultra-contemporary family home.
The building is located on a cliff edge, 30 metres above sea level. The ex-military Emergency Coastal Defence Battery (ECDB) was in use from around 1942 and disused at the end of the war. Over 40 years later it was granted planning permission for residential use and was extended into a Spanish style villa. This incorporated access from the road at 'sea' level with a garage and subterranean concrete link passageway providing access to the top of the cliff via a concealed private passenger lift.
The house has been in a semi-derelict condition for over 10 years, until under new ownership, construction started on extending and refurbishing the structure over a year ago. I took these photos last year which show the immense logistical task ahead for the whole construction team, as the only access to the house is via a huge scaffolding tower, not for the faint hearted!
The interior of the new house will be state of the art, with the subterranean basement housing a cinema and a new replacement private passenger lift providing access between 'sea' level and cliff top level 30 metres above.
The house will retain the cast concrete gun loops which would have originally been used for rifles or smaller calibre machine guns, retaining an important heritage link through the interior design.
The project is currently undergoing construction with completion due by the end of 2018.
Architect: AJK Architects
Lighting Design: Sian Baxter Lighting Design